Video Marketing
Marketing your products or services through video sharing sites is a highly lucrative way to get targeted new prospects for your business. The best part is that video marketing is a lot less expensive than other types of advertising.
Youtube alone gets as much as 400 million video views every single day. That's a mind boggling amount of audience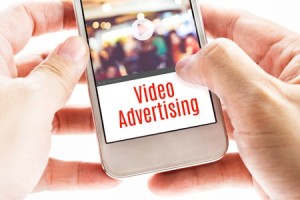 and traffic that you can target. And not to mention that there are other quality video sharing sites like vimeo, dailymotion, metacafe, and more.
Did you know that Youtube is the 2nd highest source of searches online?  People are always looking for how-to videos and product reviews.  Keeping that in mind, this is a really great way to get your message out to potential customers.
But it is always good to have a strategy in place before you start actually marketing your stuff through videos. With a strategy you will spend less time on your videos and have a greater impact when you release them.
What Needs to Be Done First
The first thing that you'll to get your video marketing campaign successful is to have quality content. You know, thousands of videos are uploaded on these sites everyday on each and every subject you can imagine. So, in order get your voice heard, your video has to be of great quality and should offer highly informative and fresh content.
Marketing Videos
Once you have a great video in place, you can now upload it to various channels, but your primary focus should be youtube since it has the greatest amount of audience online. A good quality video pretty much goes viral on autopilot. But when you're just starting out, it's hard to get eye balls around your video. In that case, you can utilize your marketing channels to drive views to your video such as your email list, your blog, or even your own website.
Contact us for all your video marketing needs from production, to editing to video marketing and advertising!