Content Writing

Content is king. When you're marketing online, you have to crave for it like oxygen. Whether you're managing your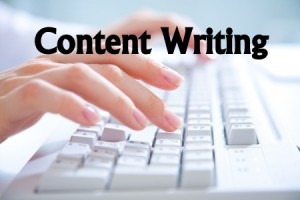 portfolio, promoting products or services, or even launching your own business online, you'll fail miserably if you don't have website content in place.
But only content is not what defines your success online. It is quality content that's required. Content that's not just yet another piece of generic information about anything that you're offering or informing people about. Content that genuinely sorts out all the issues visitors might be having while coming to your website. You need to literally read their mind and give them all the answers they need. And you need to do it by not looking or sounding goofy. You need to convey your message with not only an engaging manner, but your message also has to be very concise.
Delivering valuable content to your visitor right when they land on your page is of tremendous importance. Average user decides within the first 1 or 2 seconds whether or not they should bother to spend more time on a particular page. You only have that much time to grab their attention and entice them to spend more time on your website.
So, deliver high quality website content that adds value right up front.
At Digital Marketing Strategies & Solutions, we start the process of content writing by doing keyword research.  We know what your customers are looking for based on the data from our research and so we write the content to match the demand.  We make sure they find it by writing SEO Optimized Content for your website.
What is Search Engine Optimized Content Writing?
This is content that has well research keywords placed in a strategic structure that drives the traffic to your website.  Writing website content is not the same as writing content for a newspaper or any other printed material.  When you write for a website the content is different.  It has to be as this is how your customers will find you.
Contact us so that we can start your keyword research process to drive customers to your website.