Automotive Digital Marketing is a specialized field in Digital Advertising.  There are so many moving parts and components that go into creating an effective digital marketing strategy for car dealerships.
The rules are also much different for used car marketing as opposed to new car digital marketing and even certified pre-owned.
Dealerships are concerned when dealing with automotive digital marketing agencies that are not approved by their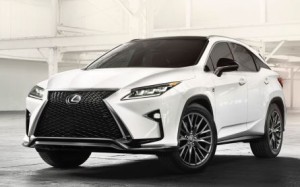 Manufacturers especially when it comes to new car advertising.  With used cars there are less rules and regulations but with new cars there are compliance issues and advertising that can receive co-op funds.
Due to the strict guidelines new car dealerships tend to use the approve vendors when looking for digital advertising solutions.  There is nothing wrong with this path as car dealers would be using a safe, approved vendor that works with the Manufacturer.  However, while car dealers are saving money they are truly not getting a customized solution that works with their market and even differentiates them from the other dealerships in the area.
It is a one size fits all model.
If every dealer is using the same approved vendor, what would be the unique selling point for each new car dealership?  There would be none.  It would become a level playing field.
The only solution is to look for an automotive digital marketing agency that specializes in car dealerships that can create a customized marketing strategy that will bring the dealership success!  It is the only way to stay on top of the automotive digital marketing trends.
It is a well-known fact that digital advertising is much less expensive than traditional advertising.  It is also well-known fact that shoppers are now shopping online for their next new or used cars 3 – 4 months in advance.  By the time they get into the dealership they've already made their decision and they are just looking to test drive a vehicle or make a purchase.  They are equipped, educated and well researched before they actually make a purchase. This is how the internet has changed car buying over the years.
It is also important to know that the customer may see the dealerships ad through a PPC Ad, Banner advertising, YouTube Video or on Social Media many times before they actually purchase the vehicle so it may be very difficult to determine which one of your marketing channels actually brought them in.
Because of this fact, it is important to be everywhere and all the time!  Your digital strategy should give you coverage in all mediums and platforms whether it is on a desktop, tablet and mobile phones
Let us help your auto dealership with your digital marketing and digital advertising needs.  We are a full service digital marketing agency with over 25 years of experience in the field.  We have automotive advertising solutions that are tested and can give results in a short amount of time.
Automotive Digital Marketing
Here is a list of some of our offerings for car dealerships:
Automotive PPC
We have Google Adwords Certified and Bing Ads professionals available to set up and manage your automotive ppc campaigns.
Automotive Remarketing
Our digital creative team will work with your compliance team to create banner ads that will convert.  We know the platforms where you should be advertising to receive the best results.  Google is great but did you know that there are other platforms that you could be utilizing that your competitors are not even aware of?
Automotive SEM
We know you don't have the time to be on Facebook and Twitter answering comments and posting photos of your specials so we will do it for you!  Also, there is another untapped Social Media network that most dealerships are not even using and you could be the only one advertising on this platform
Automotive Reputation Management
We'll work with one of your managers to craft the best response to negative and positive comments about your dealership.  It's important to respond to all comments.
Video Advertising
Video Advertising is Powerful.  We'll turn your images into custom videos highlighting all the features to your customers.  Video Advertising is also an inexpensive way to get your cars online.  We'll get the most out of your car dealership commercials through a Video Advertising Campaign
SEO for Car Dealers
SEO is very important for car dealerships and yet so many are not doing it.  Yes, we know that it will take about 6 months before you will see the return on this investment but once you start getting your customers through SEO you can actually start cutting back on your PPC spend.  We'll show you how.
Pandora Advertising for Car Dealerships
You need Pandora!  Why?  Because that is what most people listen to at work.  They are also not bombarded by endless car commercials like on radio or television advertising so your message sticks out even more.  We have strategies on how to set up your Pandora campaign so that you see results!
Automotive Mobile Advertising
We'll let you convince yourself on this one.  While your customers are waiting on the sales person to write up the deal or get the numbers together take a walk into your showroom and see how many are on their mobile phones.  What do you think they are doing?  They are making sure they are getting a good deal.  You've got to own your space in mobile advertising.  There are many people who don't own a computer so the only way that they can access the internet is through their mobile phones.  Don't let the dealership down the street steal your customer right from under your nose.  Call us today so we can design a strategy for you!
Facebook Advertising for Car Dealerships
Facebook advertising is so inexpensive compared to other forms of advertising for car dealerships.  You should be advertising your inventory on Facebook.  Give us a call so we can set up a campaign for you.
We have so many solutions that we can easily customize a package for your dealership.  Let us be your automotive digital marketing agency.  Fill out the form below and we contact you.